Please feel free to either watch the video below, or to follow the step-by-step instructions below.
To close your business for various dates, Navigate to Admin > Rules > Availability Rule Sets. Click on Universal Availability and select the Rule "Closure" or "Closure Span" from the dropdown box.
The "Closure" rule is used for a single day.

The "Closure Span" rule is used for multiple consecutive dates.

The "Closures - Allow Overlapping Orders" rule allows orders that begin before and end after the closure date.

Any closure dates must be in the following format: YYYY-MM-DD

Use the "Add More > >" button for additional boxes.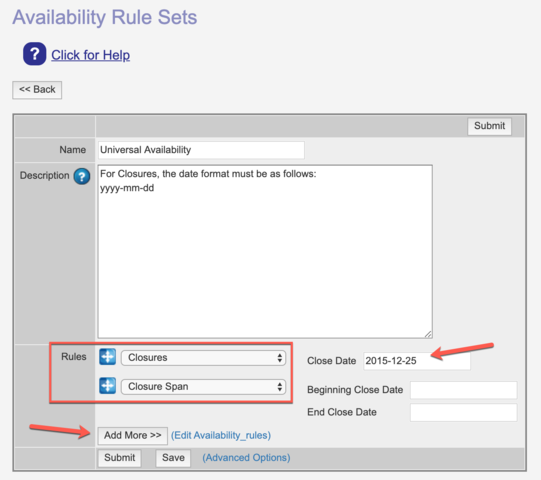 The default text on your site will just say "Closed" on the calendar when the box is blank. To change the closure text, navigate to Admin > Order Config > Misc Order Settings and look for the "Closure Text" setting: