Part of personalizing your Event Rental Systems software is uploading your company logo or various images. We do this for you when you start with Event Rental Systems, if you provided us with a company logo on your Kick-Off Form. If you didn't have a logo when you started with us and have since obtained one, or if you've gotten a new logo and would like to update your logo images in your ERS folder, you can read on to learn how to do so.
Your company branding will be automatically inserted throughout the system with Merge Fields (click here to read an article on Merge Fields).
Your "Logo" is used on the Control Panel and on various documents under Admin>Documents>General Documents
Your "Website Logo" is used on your website
Your "Custom Favicon" is the tiny little image that displays next to the HTML Title of your website in your web browser (not all web browsers display favicons). Keep in mind that favicons are so small that sometimes your company logo might be too detailed to look right as a favicon. Sometimes it makes sense to use a different, simpler image for your favicon, perhaps an image that contains elements of your company logo but not the whole thing. You can see the last screenshot for an example of a favicon.
To update your logo and/or favicon, go to Admin>Website>General Images. See the screenshot below for reference.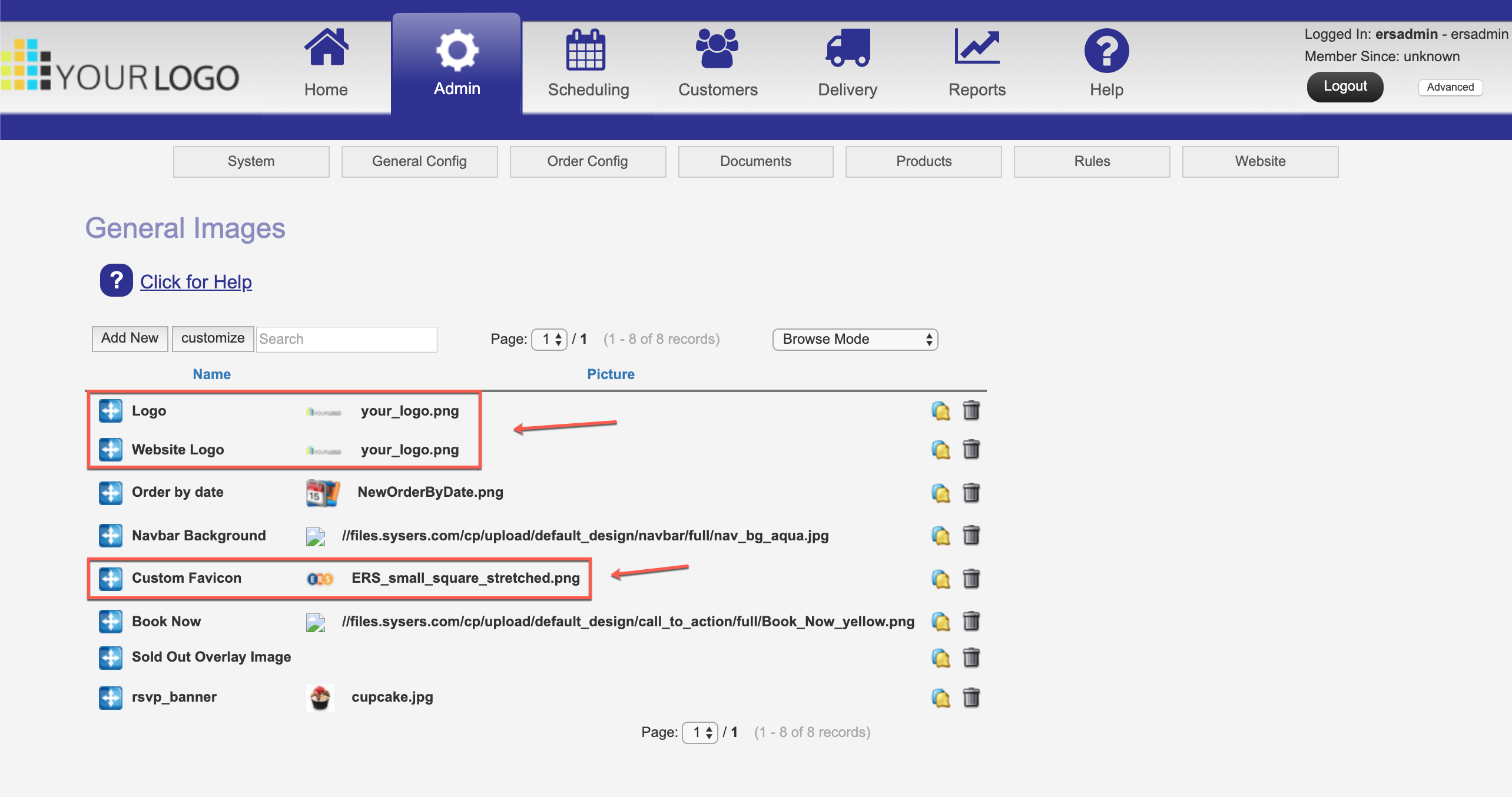 Click the name of the image you would like to edit. Clicking the picture will pop-up a box that allows you to change the image or upload a new one.
Note: You cannot change the "Name" of your General Images. The system needs the pictures to have the "Name" in that field in order to work properly. The "Name" field here does not refer to the actual file name of your pictures; those remain the same under the hood as they were when you uploaded them.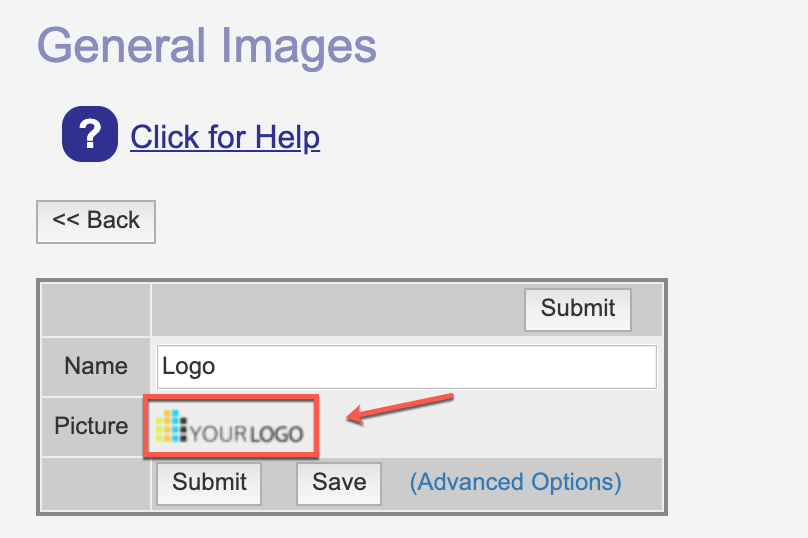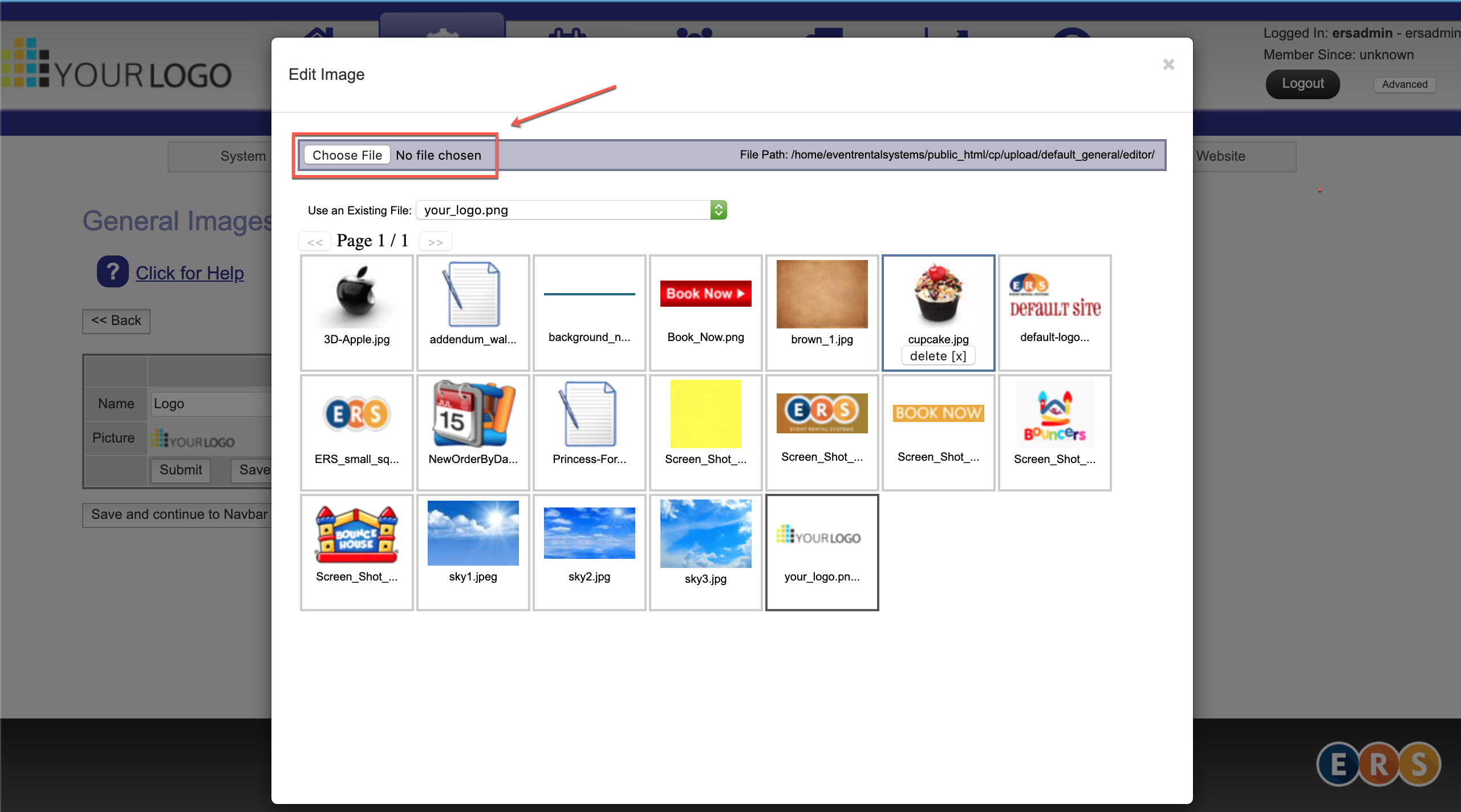 Besides your "Logo" and "Website Logo", you can upload a "Custom Favicon". A Favicon is an icon associated with a URL that is displayed in a browser's address bar or next to the site name in a bookmark list.