Within the Control Panel, custom checklists with color coding can be created to help you track the status of your orders. Checklists appear on every order within the corresponding order box. Checklists also appear in the ERS Driver App and DRS Driver App. When an item is marked complete within the application, it will update automatically on the Control Panel.
You can add or edit your checklists in multiple places.
All checklists appear within Admin>Order Config>Reminders: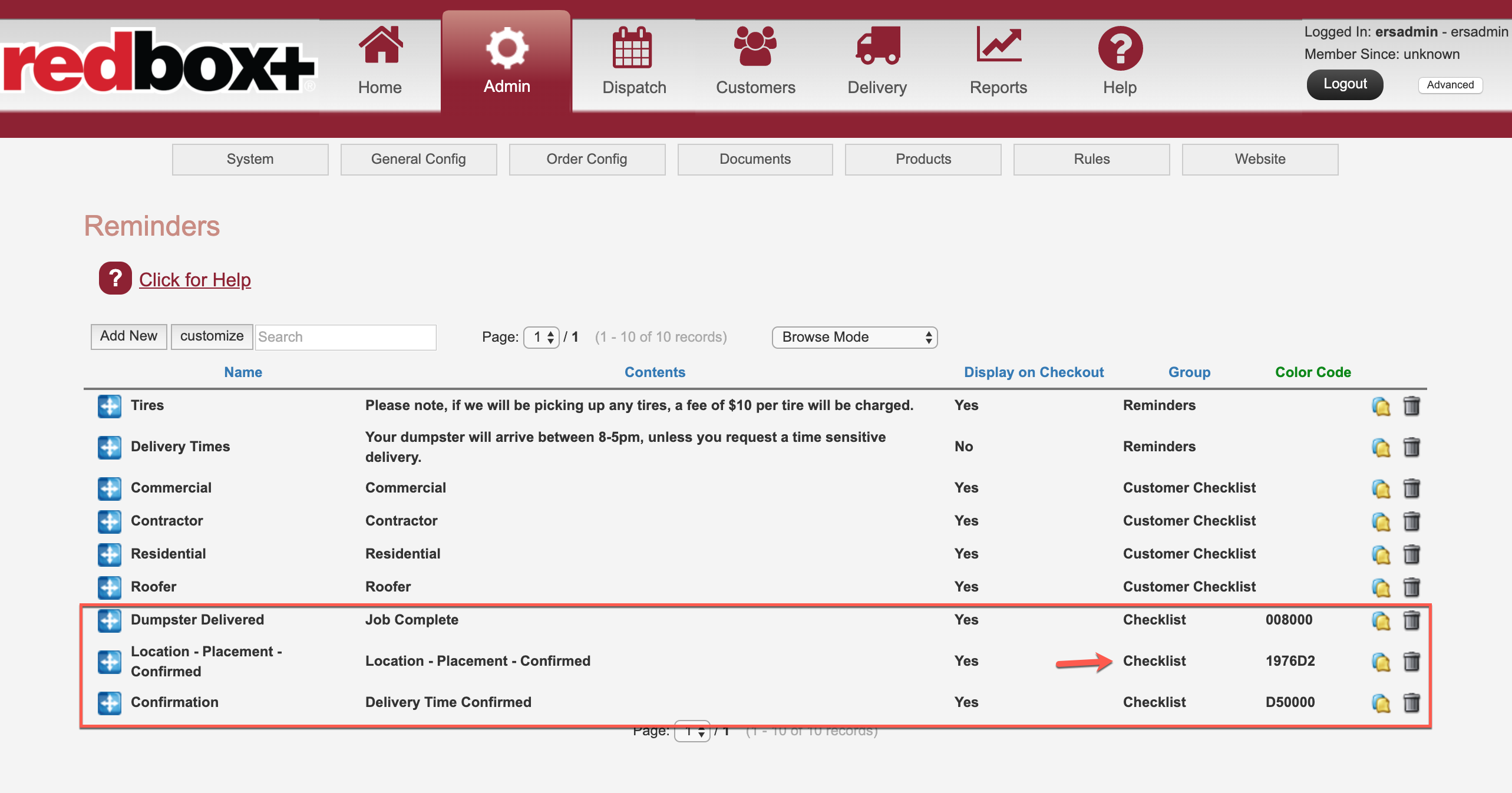 You can easily modify your checklists from the Dispatch screen or within the Customer Relationship Manager by hovering your mouse over the indicated area within an Order box and clicking "Customize":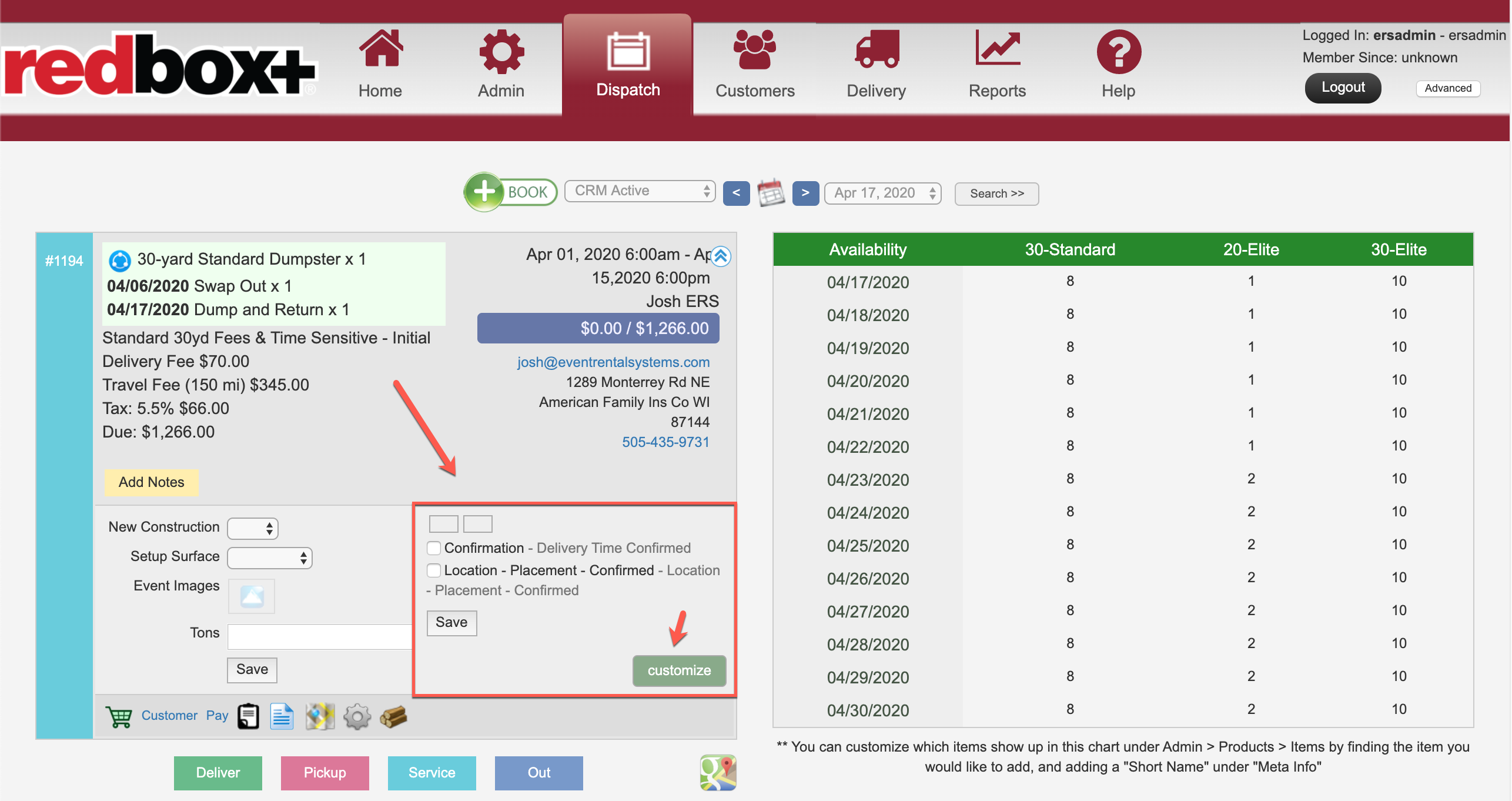 Creating Checklist Items
After clicking customize, use the "Add New Field" button to begin the creation of a new item: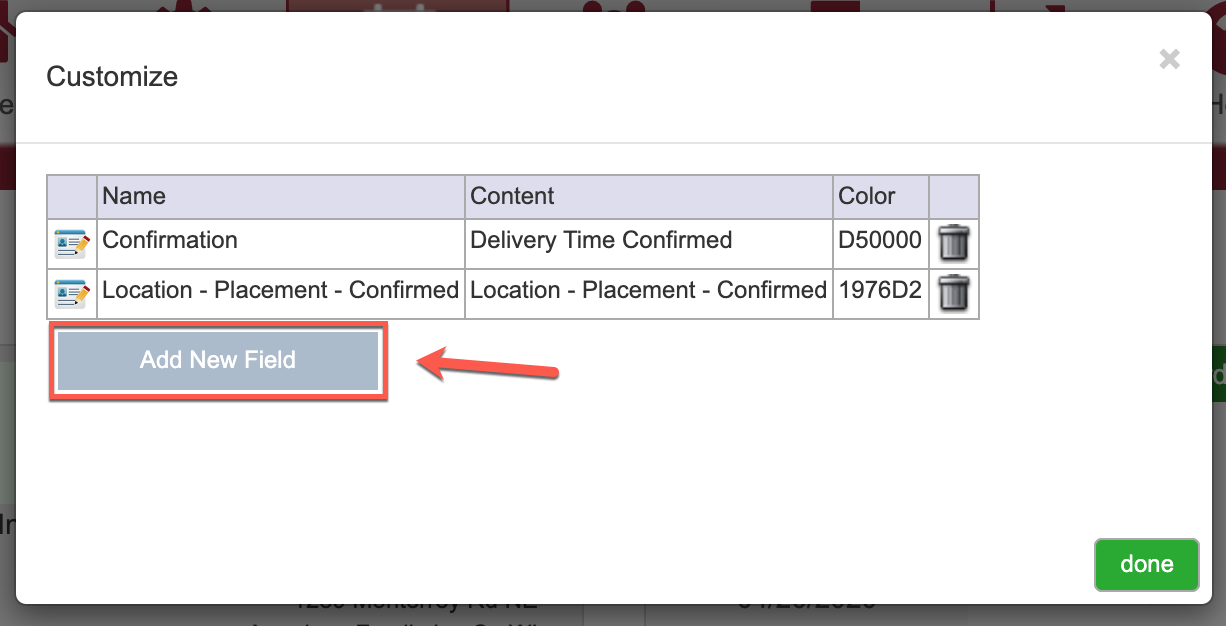 Fill in the appropriate fields and click "Save" when finished.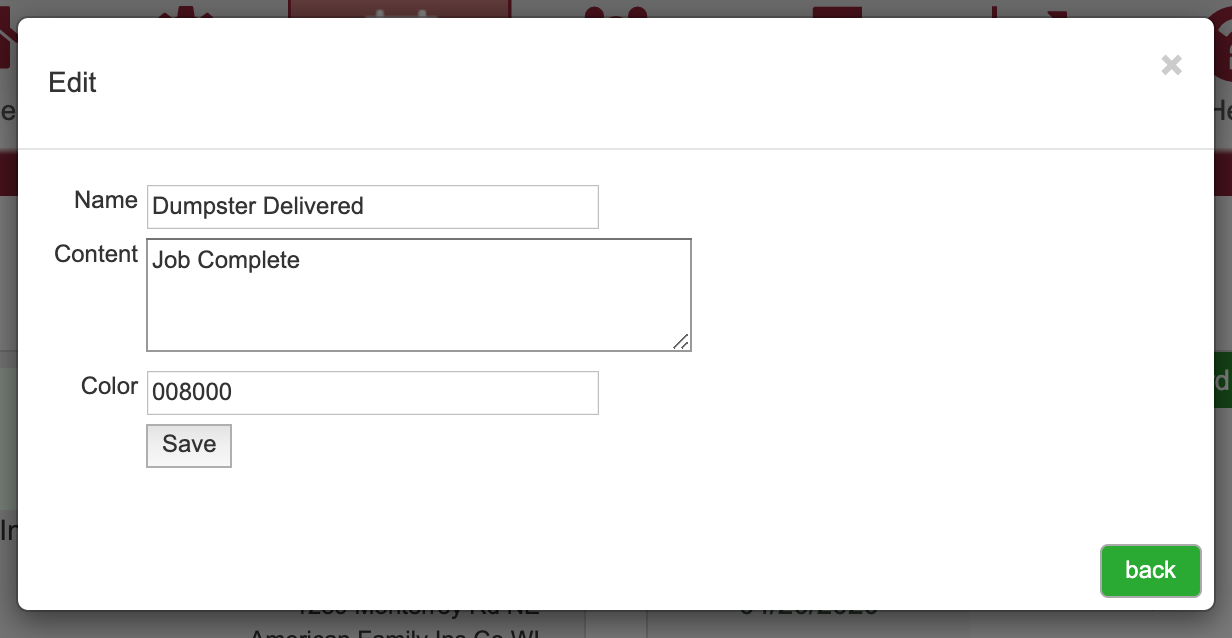 The "Name" appears first next to the checkbox for your reference.
The "Content" box is what appears within the DRS Driver App for your employees. The "Name" does not appear.
"Color" is an optional field for color coding. A list of standard HTML Color Codes is available at the bottom of this article. You must use a hex color code in this field to specify color. The entry box for color does not require a hashtag or pound symbol (#) and they are not case sensitive.
Your newly created checklist item will now appear within the list. Click the pencil icon to edit the entry or the trash can icon to delete the entry.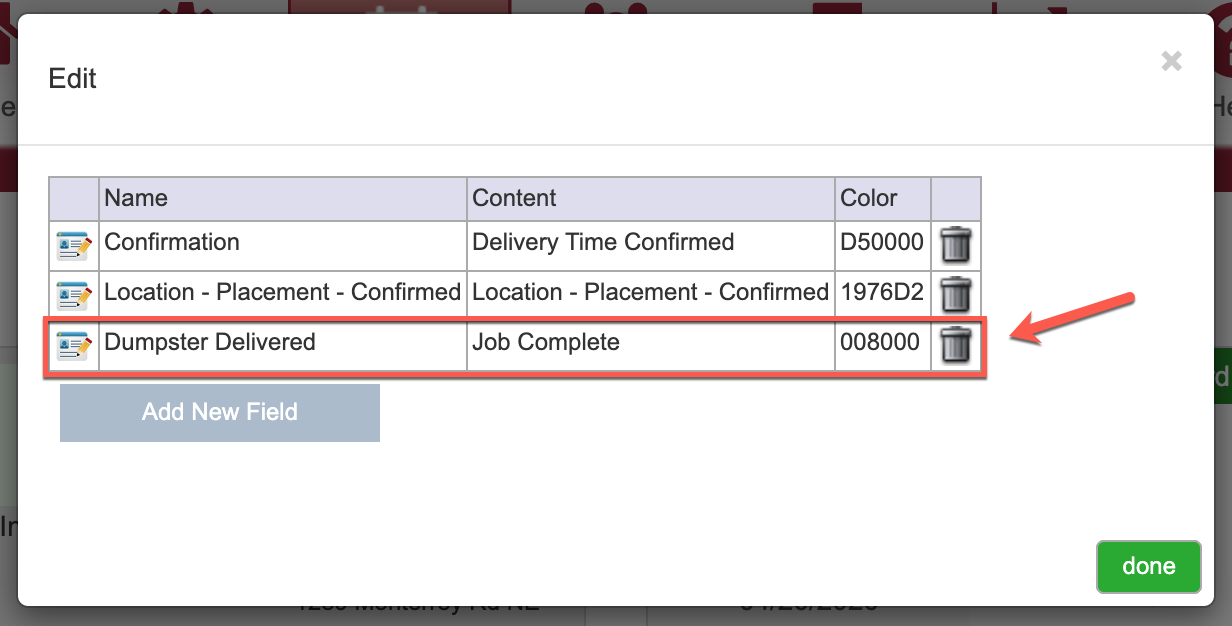 Driver App Checklist Items
All orders will contain your checklist items within the Driver App. Within the application, click on the indicated icons to access the order and access order options screen: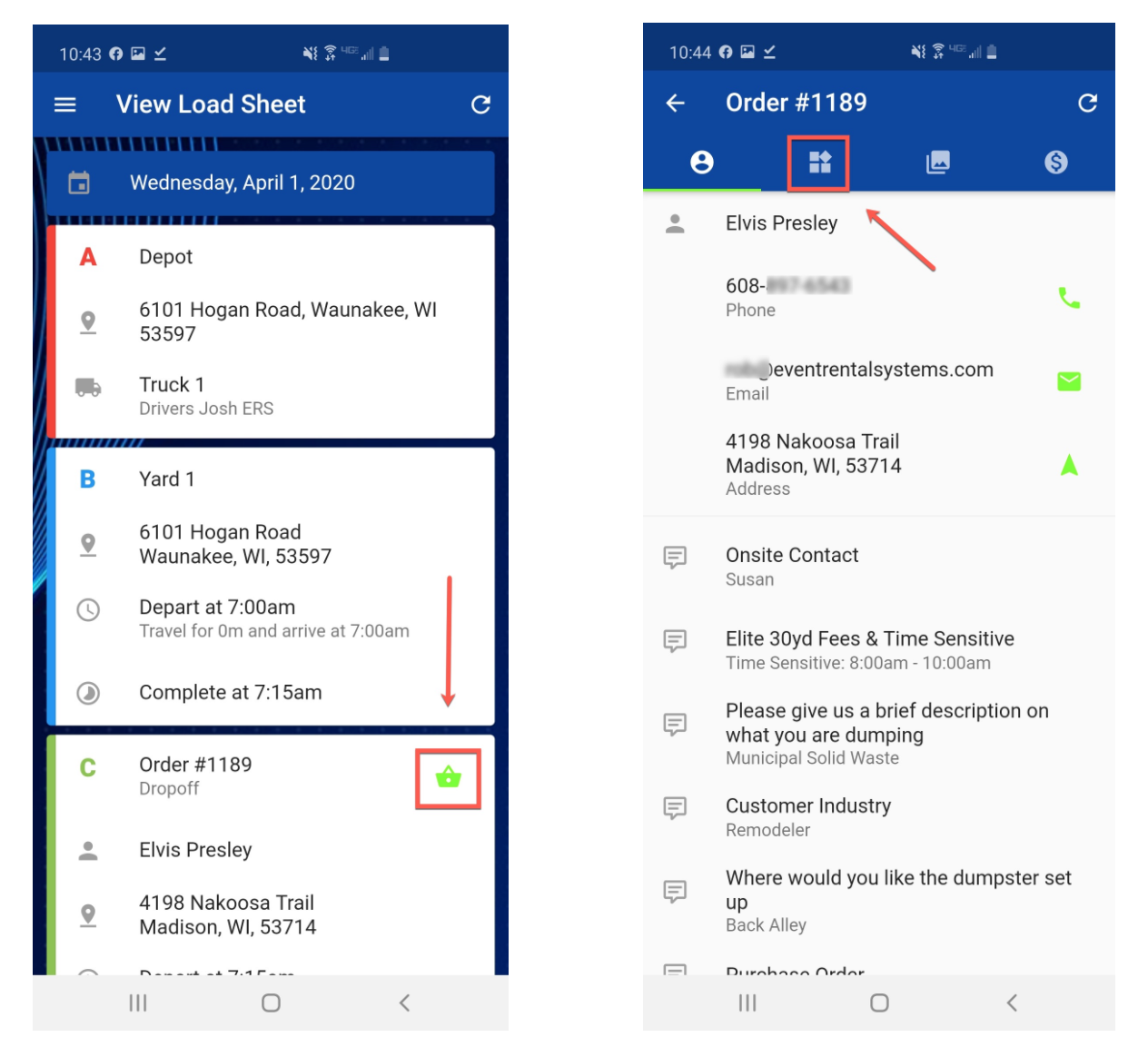 Your drivers can easily tap on the appropriate item to mark it complete: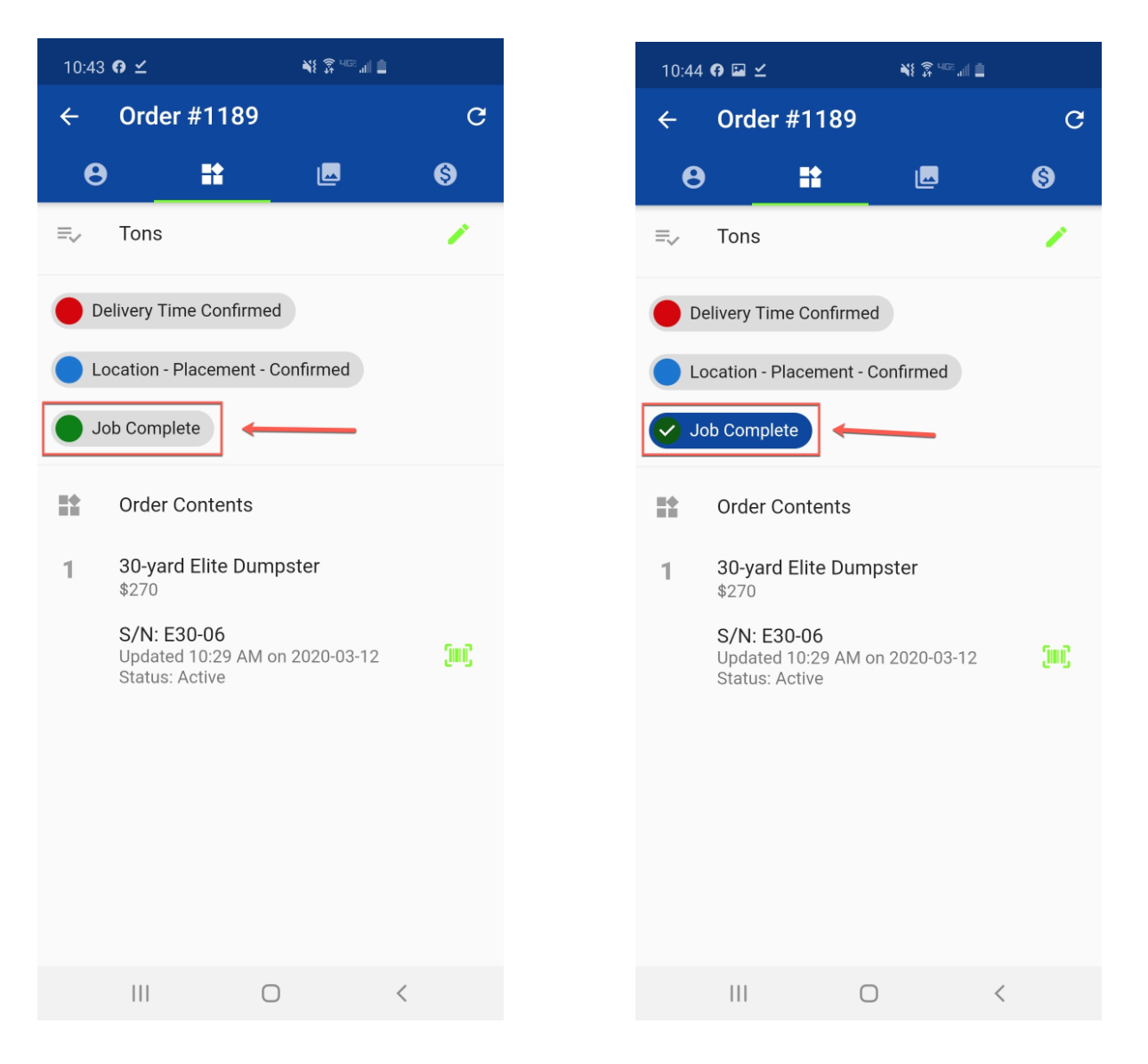 Once an item has been marked complete, refresh the Control Panel to see the change: