There is a setting to change your Invoice Payment Terms or Billing Terms. The default configuration on all accounts is COD (Cash on Demand), which means payment is due when the order is placed. If a "Net 30" term is selected, then the due date is 30 days from the order activation or submission date.
The terms of payment can be set for your entire account and per customer. You can configure the terms to be any of the following options:
COD (Charge on Demand)
Net 5
Net 10
Net 15
Net 20
Net 25
Net 30
To set the Invoicing Terms, navigate to Admin>General Config>Misc Settings: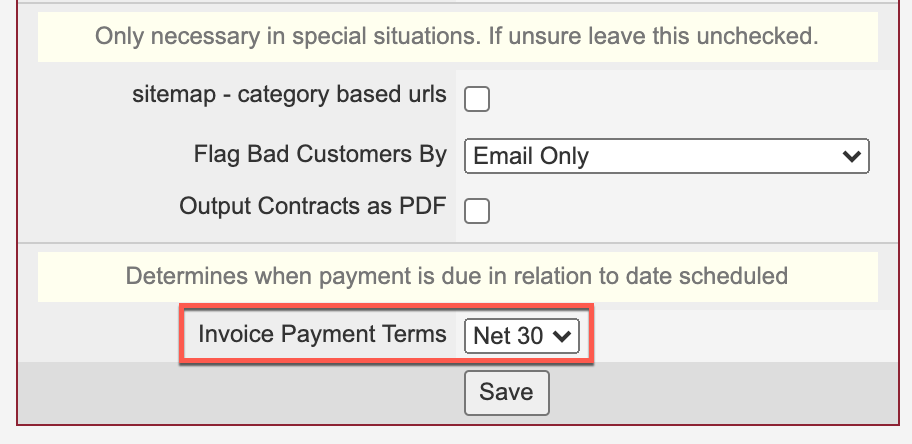 If there are existing orders on your account, you will be asked if you would like to retroactively apply the new payment terms.

Once configured, navigate to Reports>General Reports>Open Accounts to see order "Due Dates" and past due orders: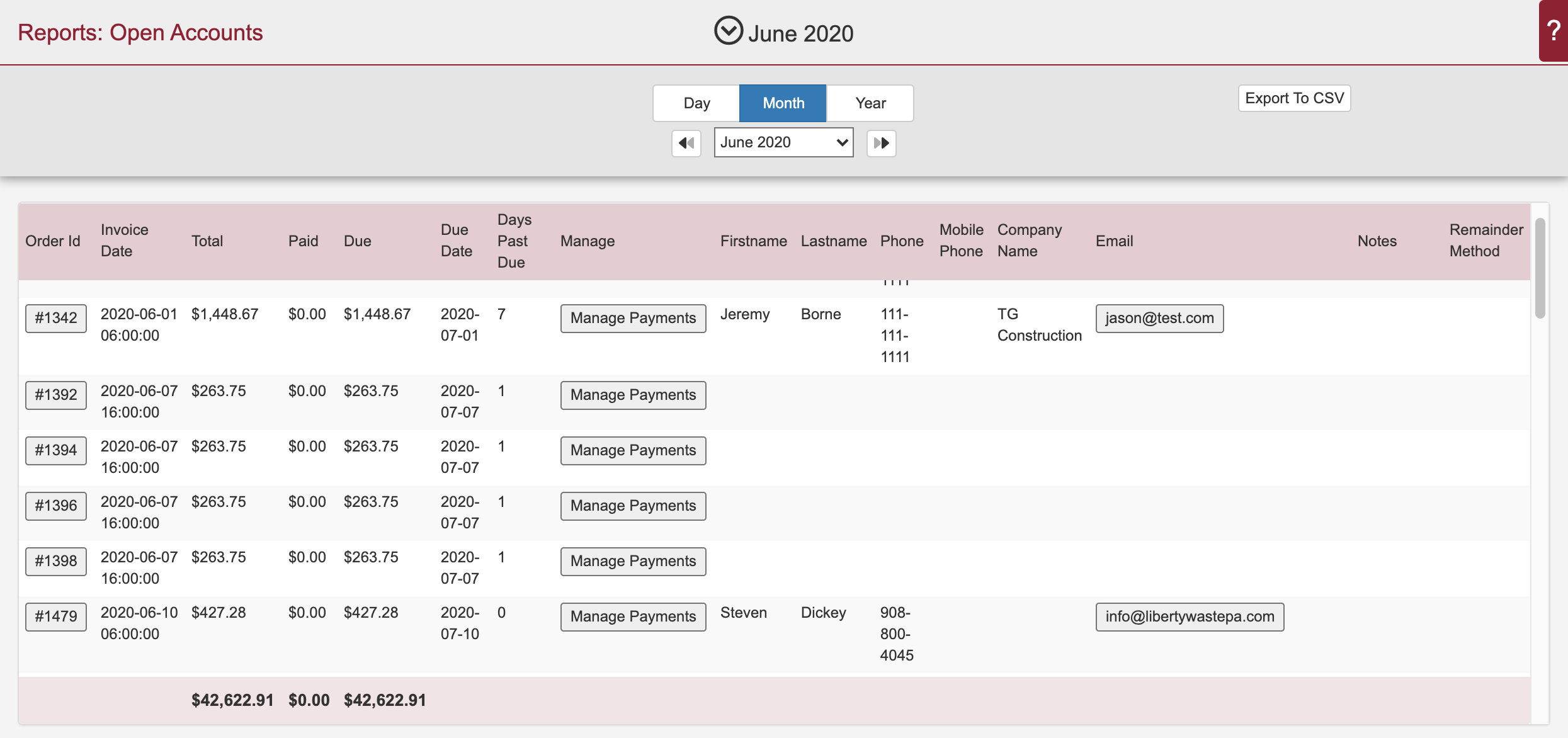 To change the terms per customer, navigate to the "Customers" tab. Search and open a customer name. Under the "Billing" tab, click on the "Payment Terms" area as seen below: